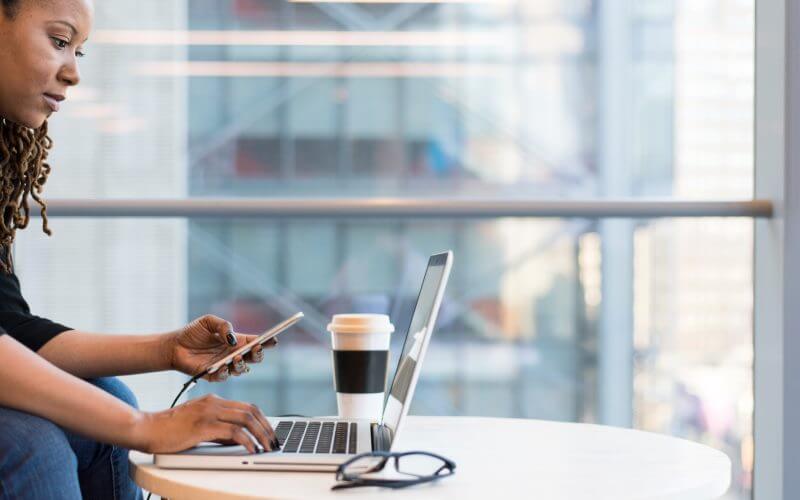 The COVID-19 pandemic made occupational therapists worldwide change how they work with the need for social distancing and working from the home directive. Many therapists embraced Telehealth, a mode of service delivery that enables a therapist to offer their services remotely by use of telecommunication devices.
African occupational therapists were included. In this article, we get to read about the Telehealth experience of two therapists from East Africa. As we read, we shall get to know their joys, disappointments, and how they feel about Telehealth.
The Kenyan Telehealth Experience
When the first case of COVID-19 was reported in Kenya on March 13th, 2020, I was disappointed, scared, and confused. Why confused? As a School-Based Occupational Therapist, I was dealing with a new dilemma of all schools being closed indefinitely.
My downtime was limited to just a few days. My optimism kicked in, and I told myself, "COVID-19 will be in Kenya for just a few weeks; we just need to Stay Safe and Work from home; then we are good to go back to normal".
Immediately after this comment, a question popped into my head "How can a School-Based Occupational Therapist work from home?" I dashed to my computer and started my journey of discovering how. I spent hours reading research papers, joined several Facebook groups, and spoke with practitioners and clients. By the end of the second week, I had a Eureka moment; I discovered I could work from home through Telehealth, a mode of service delivery that allows a therapist to offer services from a distance via technology devices. I went a step further and took a course on Telehealth to further understand this new service delivery model.
After this, I started another incredible journey, conducting Telehealth sessions with my wonderful clients. Telehealth has such great benefits, and here below are some I have experienced;
Convenience: I just need to be in my working space at a particular time, not staying in traffic, etc.
Further, reach: I can offer therapy services to clients from different parts of the country and even other countries. It also gives me the joy of reaching clients in very remote areas of our country. This was only possible with the onsite sessions.
Safety: I can Stay Safe and ensure I keep my clients safe. Through this, we flatten the curve.
Well, there are pros and cons as well. Here are the challenges I have experienced while offering Telehealth;
Technology challenges: Some days, the internet and/or technological devices fail to work. Though with time, I have gotten ways around this.
Stakeholders' Buy-In: Since it is a new form of service delivery, much more investment is put into awareness to encourage stakeholder buy-in.
I have come to enjoy this journey. I have experienced wonderful and fulfilling moments as a therapist. I feel much more valuable as an Occupational therapist, and from what I'm seeing, I'm not stopping any time soon.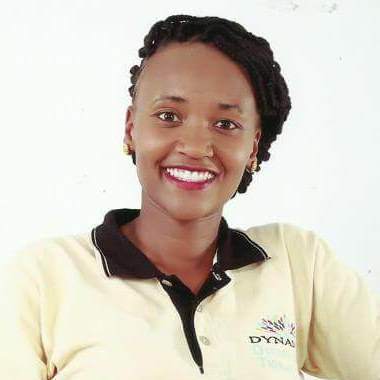 Perpetua Omondi
Managing Director, Dynamic Occupational Therapy LTD
OTWB Africa Regional Director
The Ugandan Telehealth Experience
"The eyes of a Ugandan are in their hands; They only believe after seeing or practically touching or being touched." (Ugandan Proverb). A challenge to telehealth services
As an occupational therapist working with people living with long-term neurological conditions, I have had to change how I engage with my clients during the coronavirus. Some tell me their life has not changed apart from the typical difficulties of getting out and engaging in everyday tasks and essential things.
Others tell me on the phone that they are "fine," but I feel limited; I can't see their eyes or faces on the telephone. I have to find other ways to know whether they are fine. I experienced one sad case; a client of mine, who was ill for two weeks during the total lockdown period in Uganda, said she was fine on the phone. She did this to not worry her son; sadly, she passed away four days later.
As an O.T., I love engaging with people meaningfully, which is a crucial role. When I speak with my colleagues and friends, they say they like the new ways of working and using Telehealth. They mentioned it has been convenient; instead of the lengthy, inconvenient, and time-consuming trips to the hospital, they can offer the service from home. This has enabled the removal of the barrier of distance, and one can remotely deliver therapy interventions and enhance clinical support in the local communities. This, from their perspective, has improved access to specialized services, opened the opportunity to learn, reduced the feeling of isolation for clinicians in rural settings, and, last but not least, helped maintain progress in their clients.
Some miss the personal touch that accompanies physical therapy sessions; they say this cannot be achieved by a phone call or video conferencing. The eyes of a Ugandan are in their hands; They only believe after seeing or practically touching or being touched. (Ugandan Proverb). I have often called a client, and they tell me, "Okay, we shall see when you come or when the lockdown is lifted." They don't believe that a service is being rendered through a phone call.
Also, some say they encounter difficulties while using technological devices.
In conclusion, the use of Telehealth is expanding quickly in Uganda, and it carries significant benefits. It is a helpful and safe service delivery model for many healthcare providers; however, it comes with its fair share of challenges, such as cost, practitioner competence, and reimbursement.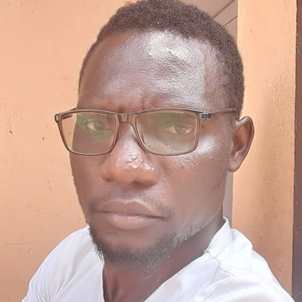 Victor Alochi,
Director, Ebenezer Rehabilitation Clinic
OTWB, Uganda Founder